With effect from 1st July 2020, MSME/ Udyog Adhr Registration will now be called as Udyam Registration
---
Manufacturing and services enterprises with investments up to Rs 1 crore and turnover up to Rs 5 crore will be classified as micro enterprises.
For small enterprises, the investment criteria and the turnover criteria has been revised upwards to Rs 10 crore and Rs 50 crore respectively.
Enterprises with investment up to Rs 50 crore and turnover up to Rs 250 crore will be termed as medium enterprises.
Fill Online Form
Make Payment
Send Documents on Email
MSME / Udyam Registration
Our expertise lies in delivering what we commit. We make sure to get the things done and believe in the motto that customer is the Boss. meraprofit.com have endlessly increasing and proud list of satisfied clients.
Dedicated Support
Regular Updates
Quick Service
Call Assistance
Hassle Free
Online Assistance
MSME Registration Overview
The government has introduced the new Udyam Registration to replace the older MSME and Udyog Adhr registrations from July 1, 2020 onwards. Organizations which are engaged either in manufacturing or production or processing or preservation of Goods OR in the providing or rendering of services are eligible for registration under the new Udyam Registration. In other words, the enterprises which are engaging only in trading i.e. buying, selling importing, exporting of Goods are not eligible for applying for Udyam Registration.
The applicability of the Udyam registration is for Micro, small and medium sized organizations. The categorization is summarized below:
Type of Enterprises:
Micro
Investment up to ₹ 1 Cr AND Turnover up to ₹ 5 Cr
Small
Investment up to ₹ 10 Cr AND Turnover up to ₹ 50 Cr
Medium
Investment up to ₹ 50 Cr AND Turnover up to ₹ 250 Cr
All establishments/ organizations currently registered under EM-Part II (Entrepreneurs Memorandum) or UAM (Udyog Adhr Memorandum Portal) need to get them re-registered on Udyam Registration Portal w.e.f. July 1, 2020 to avail the various benefits offered.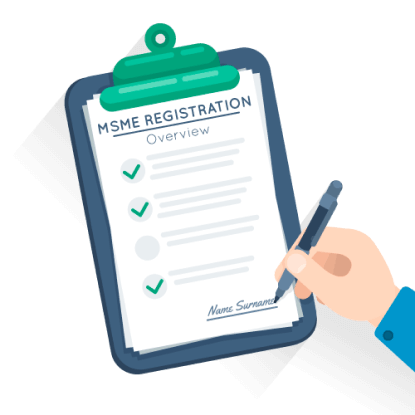 What is MSME Registration?
Any person who intends to establish a micro, small or medium enterprise may file Udyam Registration online. The application is based on self-declaration with no requirement to upload documents, papers, certificates or proof. However, the registering person needs to provide certain details regarding the business like investment value, nature of business among others.
On registration, an enterprise will be assigned a permanent identity number to be known as "Udyam Registration Number". An e-certificate, namely, "Udyam Registration Certificate" shall be issued on completion of the registration process. Adhr Number is required to initiate the registration process as below:
The Adhr number shall be of the proprietor in the case of a proprietorship firm, of the managing partner in the case of a partnership firm and of a karta in the case of a Hindu Undivided Family (HUF).
In case of a Company or a Limited Liability Partnership or a Cooperative Society or a Society or a Trust, the organization or its authorized signatory shall provide its GSTIN and Permanent Account Number along with its Adhr number.
MSME/SSI Registration Steps
Step 1
Complete our MSME Form/SSI Form
Step 2
Preparations of Documents
Step 3
Filling MSME/SSI Application
Documents Required For MSME
No documents are required to be uploaded on the Govt. portal as part of the registration process. However, an enterprise will be required to provide the following details for Udyam Registration application. The details required shall be as below:
Permanent Account Number of enterprise
GST Number of enterprise
Bank Account details of the enterprise
Turnover of the enterprise over the last 2 years
Written Down value of investment made in the business
Address of the business
Type of Income tax return filed in the previous year
Date of incorporations/ commencement of business
Nature of business activity being carried out
No. of persons employed by the enterprise along with their gender
Benefits Of MSME Registration
Some of the benefits available post registrations under Udyam aresummarized below. Apart from those listed below, there are many other benefits provided by the different govt. bodies for specific industries.
After registering under Udyam, the applicant will receive the benefits of all the government schemes such as an easy loan, loan without guarantee, loans with subsidized rates of interest etc.
The applicant will receive financial support for participating in foreign expos to showcase their products.
Registration would facilitate hassle-free opening of current bank accounts in the name of the business.
With the recent thrust on development of MSMEs by Govt of India, registration under Udyam has become very important. The primary reason is the ability to avail the benefits being provided by the Govt.
FAQs on MSME Registration
People may Ask for follows.
Why Meraprofit?
We are a technology-driven platform, offering services that cover the legal needs of startups and established businesses. We offer a wide range of services to individuals, such as property agreements and tax filings.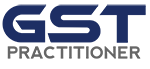 MeraProfit well organized in each and every step and they do whatever you requirement you wanted, and in every step they will give you updates regarding any status.
Team MeraProfit is very much professional and knowledgeable. We are happy for their service and association.
I am totally impressed with your team or company's professionalism. The way you handled every query, response, presentation, and turnaround time even the way that incorporation file is prepared. And I am glad to tell you that I am inspired by your professionalism."
MeraProfit Team has been really supportive. The best thing in them that they know our problems well and they are not expensive. For MSME related works they are the only one trustworthy and dependable in India.
MeraProfit did an exceptional job in understanding our requirements and executed our company formation including all the legal aspects service tax compliance in a very professional and articulate manner. We were very satisfied with their professional demeanor, as they were extremely well planned and supported it with appropriate supervision and guidance. We wish them to climb new heights."